Our Company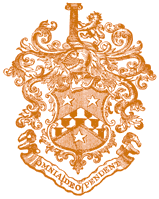 Stockton Real Estate, located in the heart of Princeton, is a family-owned business that for the past 40 years has built a loyal client and customer following. It's easy to see why Stockton has generated recognition and trust in the Princeton area. When you walk into our 18th century building on Chambers Street, you are greeted by salespeople who immediately make you feel that you are in good hands.

At the heart of Stockton's successful organization is its owner and founder, Anne "Nannie" Stockton. From day one, the company's focus has been on client and customer satisfaction. Mrs. Stockton says it best: "The most important thing is to sit back and be a good listener. You earn a client's and customer's respect by responding to their needs, focusing on their goals. Most of us have been in their shoes and appreciate an approach that is honest, direct and caring." This kind of straight shooting is what makes Stockton Real Estate the choice of so many. Stockton Real Estate gets the job done!

You won't get lost in the crowd at Stockton Real Estate. You'll feel at home with us. You'll feel comfortable with agents who support each other to maintain the quality that clients and customers have come to expect.